This was a special storytime I conducted as part of an ongoing civic engagement program at my library system. It was lots of fun but I do wish I'd practiced more beforehand. A great name for this story time is "Community Jam Session."
Book 1: Drum City by Thea Guidone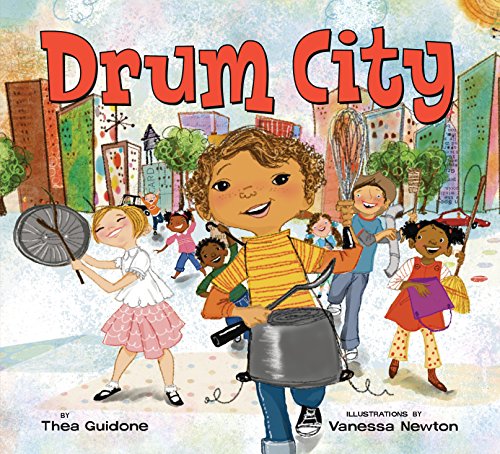 A rhythmic book about a kid who brings the community together by conducting a drum march through the city. Children follow along behind the main character, playing all kinds of makeshift drums.
Book 2: Bing, Bop, Bam Time to Jam! by Valerie Bolling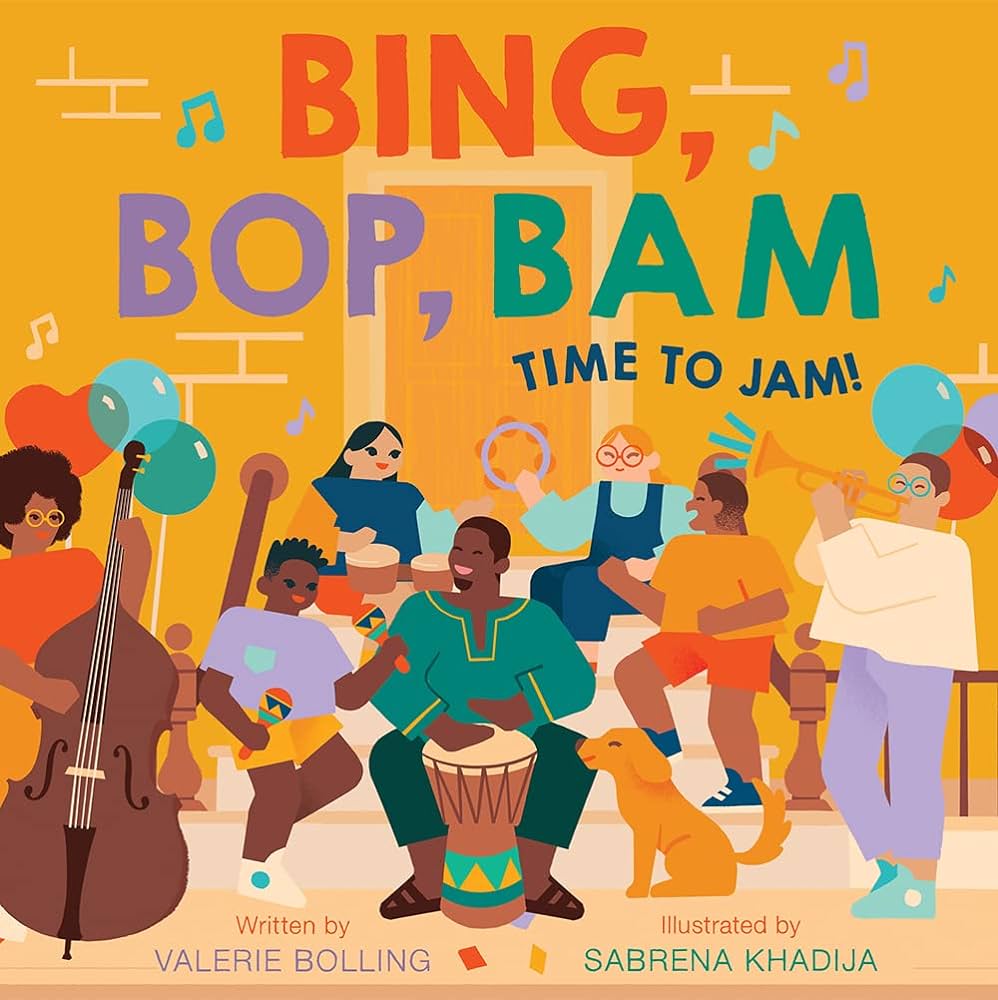 A community comes together for a weekly jam session!
After the second book, I handed out a bunch of assorted instruments so we could have our community jam session. We played and sang along to the following songs:
Play On Your Instruments by Judi Cranston (song begins at :40 seconds in)
Shake Your Maraca by Little Groove
Shake Shake Shake by Nancy Kopman
Egg Shaker Song by Mister Q