Book 1: Brown Rabbit's Shapes by Alan Baker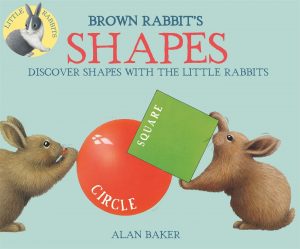 Theme Song: This was a combined theme song and activity. As we sang the song I held up felt shapes for the children to identify. We used four standard shapes and one squiggly crazy shape that we made up a name for!
Shape Song (to the tune of Do You Know the Muffin Man?
Do you know what shape this is?
What shape this is, what shape this is
Do you know what shape this is…
I'm holding in my hand???
Book 2: Shapes at Play by Silvia Borando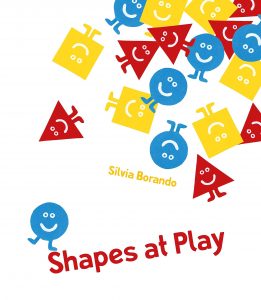 Finished with some frequently requested favorite songs and goodbye!