Book 1: Meeow and the Little Chairs by Sebastien Braun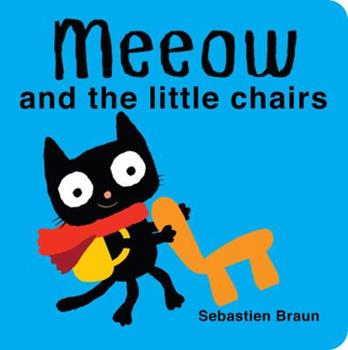 Theme Song:
This was a great theme song because while it's about playing pretend, it's also about cats. The end also leads nicely into the second book.
I'm A Little Kitty Cat
I'm a little kitty cat
Nice and sweet
Here are my whiskers, here are my feet
When I go out hunting mice beware
Because you might just have a scare!
Book 2: Can You Make A Scary Face? by Jan Thomas