This is the story time I use if I have had absolutely no prep time for a class visit. I use my favorite, multi-age friendly most reliable book and some of my favorite songs.
Book: Shh! We Have A Plan by Chris Haughton.
I don't usually comment on my book choices but I cannot stress enough how much I adore this book for reading aloud. I almost don't want to share it and keep it my little story time secret but I suppose I will be nice and share in the spirit of library generosity. I have read this book for Pre-K up to 3rd graders and it has always been a joy. Of course the questions and interaction will change based on grade level.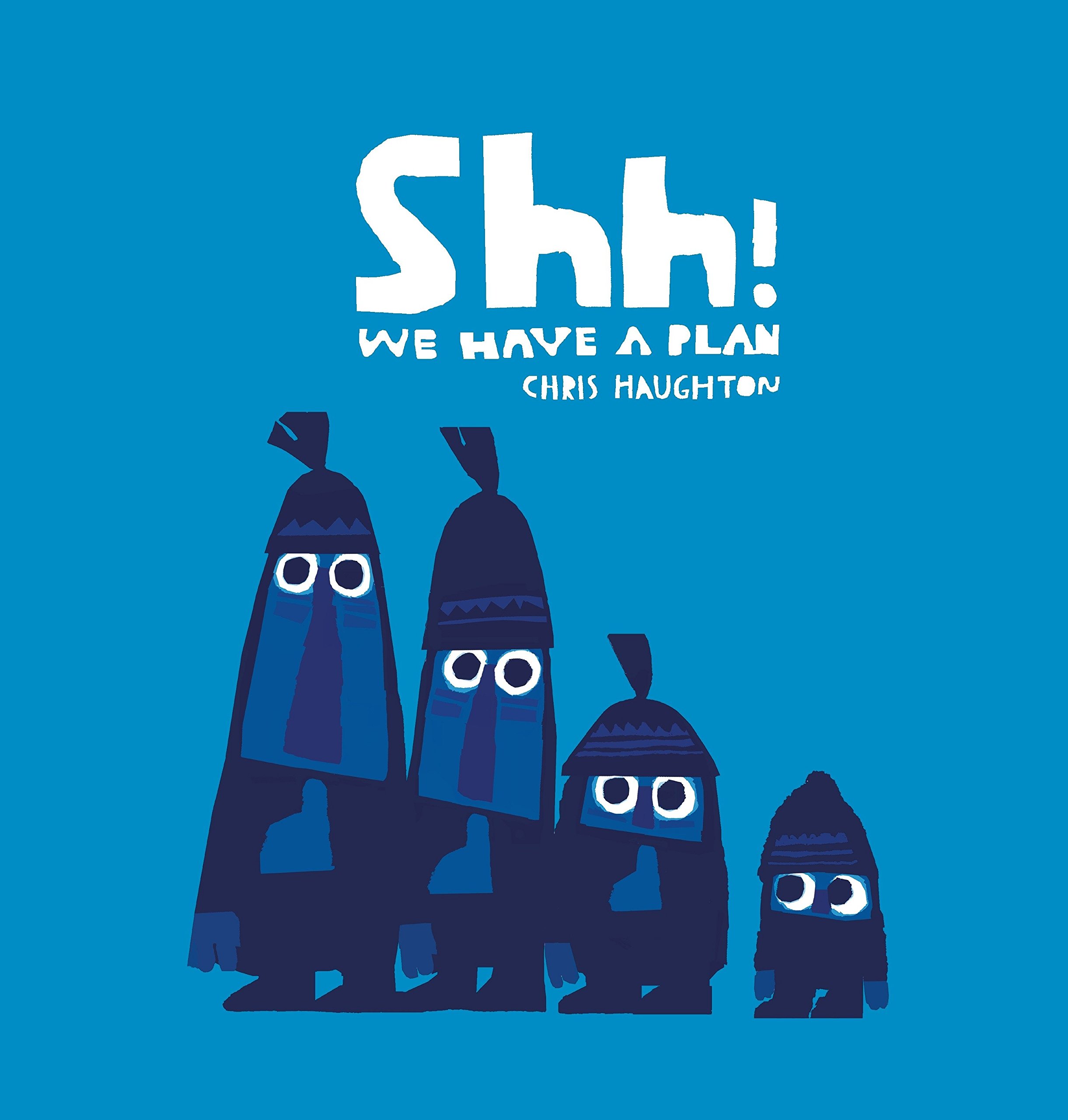 Free time to read/play/explore library