A monster themed storytime great for Halloween or anytime you're feeling a little spooky! I did this storytime for my regular public storytime and for a few class visits. Worked out well in both settings.
Book 1: Monster Boogie by Laurie Berkner
This book is actually a song by children's performer Laurie Berkner. First, we read the book and practiced the moves. Then we played the song together. It worked out really well!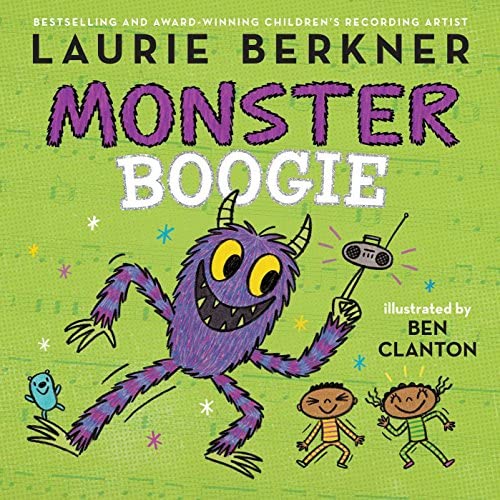 Theme Song: Monster Boogie by Laurie Berkner
Book 2: Go Away, Big Green Monster! by Ed Emberley
Not only is this book a classic, but I love doing it alongside Monster Boogie because the two books together show that some "monsters" in life may look scary but are actually fun & welcoming, while some monsters are just straight up monsters who need to be told to go away!