So, I've recently transferred to a new branch and switched up my storytimes a bit. First of all, this branch gets HUGE storytime crowds. I'm also the only children's librarian at this branch, so I'm doing two family storytimes per week. Since I'm doing both storytimes, I'm trying to use a weekly theme, so I read two books per storytime, four in total, but all four follow a loose weekly theme. I use the same theme song for each storytime because the kids seem to really enjoy the repetition. Here's this week's bathtime storytimes!
FIRST STORYTIME:
Book 1: Get Out of My Bath! by Britta Teckentrup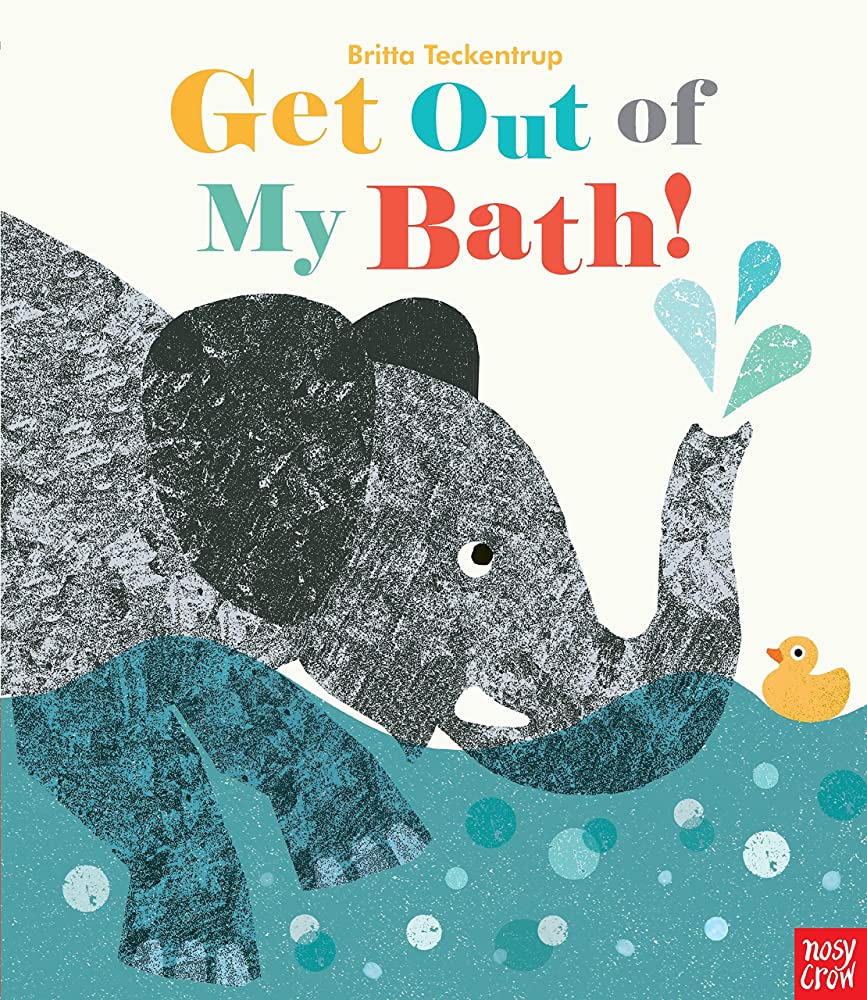 Ellie the elephant wants all these extra critters out of her bath so she can have some peace and quiet! This one is so interactive, I had all the kids and grown-ups leaning every which way with me to help Ellie out.
Theme Song: The Goldfish by Laurie Berkner (played on my Spotify)
Book 2: Bathtime for Little Rabbit by Jorg Muhle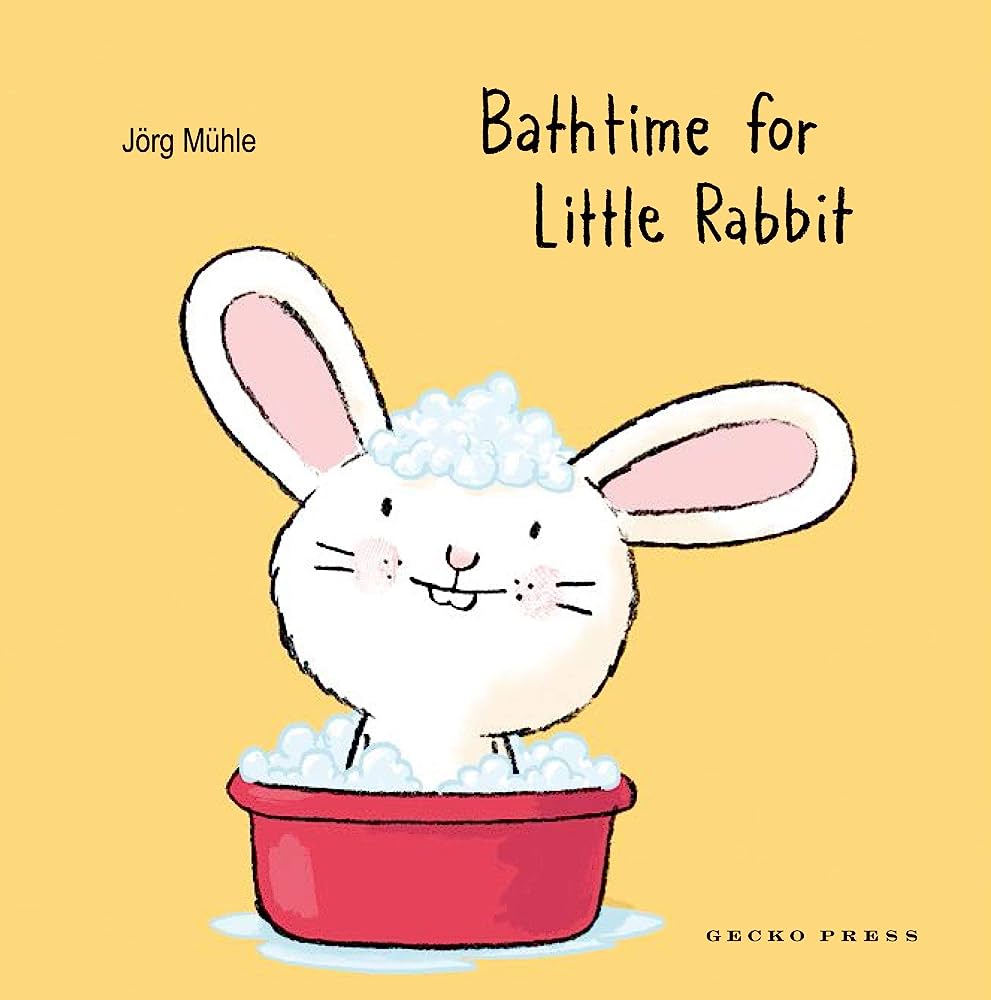 Another interactive book in which we help little rabbit go through the process of bathtime and after bath care.
After our stories I usually sing some favorite songs, but what's a bath themed storytime without bubbles? We listened to Splish Splash by Bobby Darin and Bathtime by Raffi while I blew bubbles all around the room.
______________________________________________________
SECOND STORYTIME:
Book 1: Dini Dinosaur by Karen Beaumont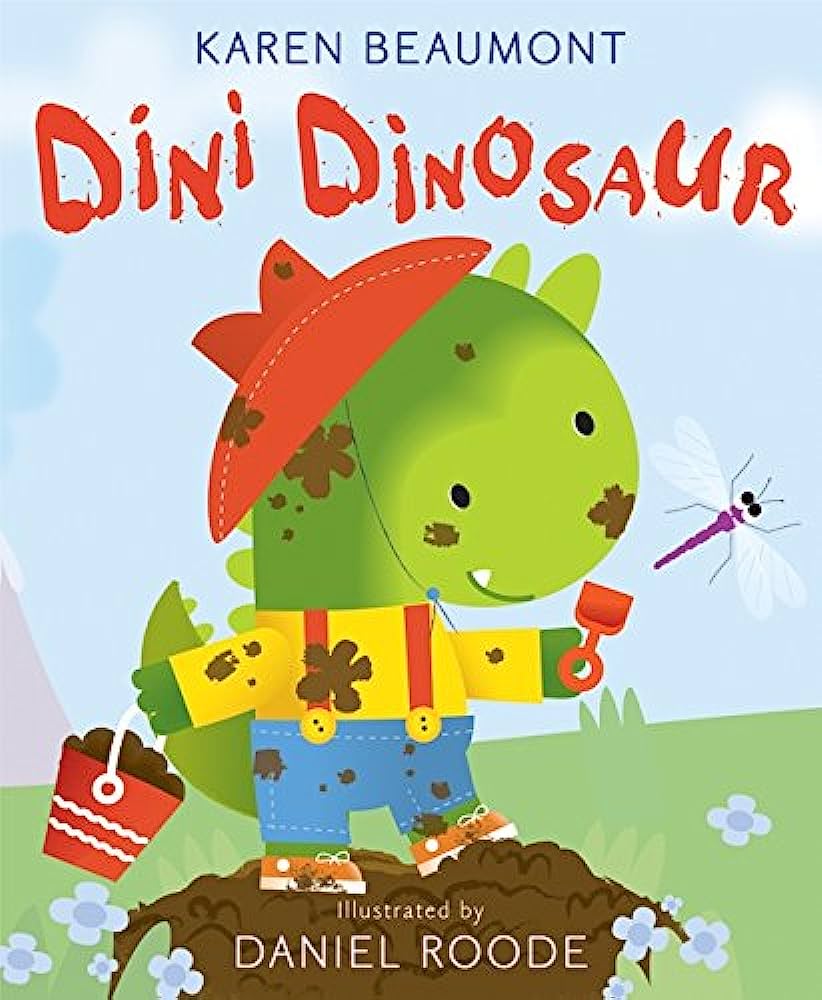 With easy rhyming text, Dini the dinosaur gets dirty playing outside and has to take a bath, but keeps forgetting to take off his clothes! 
Theme Song: The Goldfish by Laurie Berkner (played on my Spotify)
Book 2: Bath! Bath! Bath! by Douglas Florian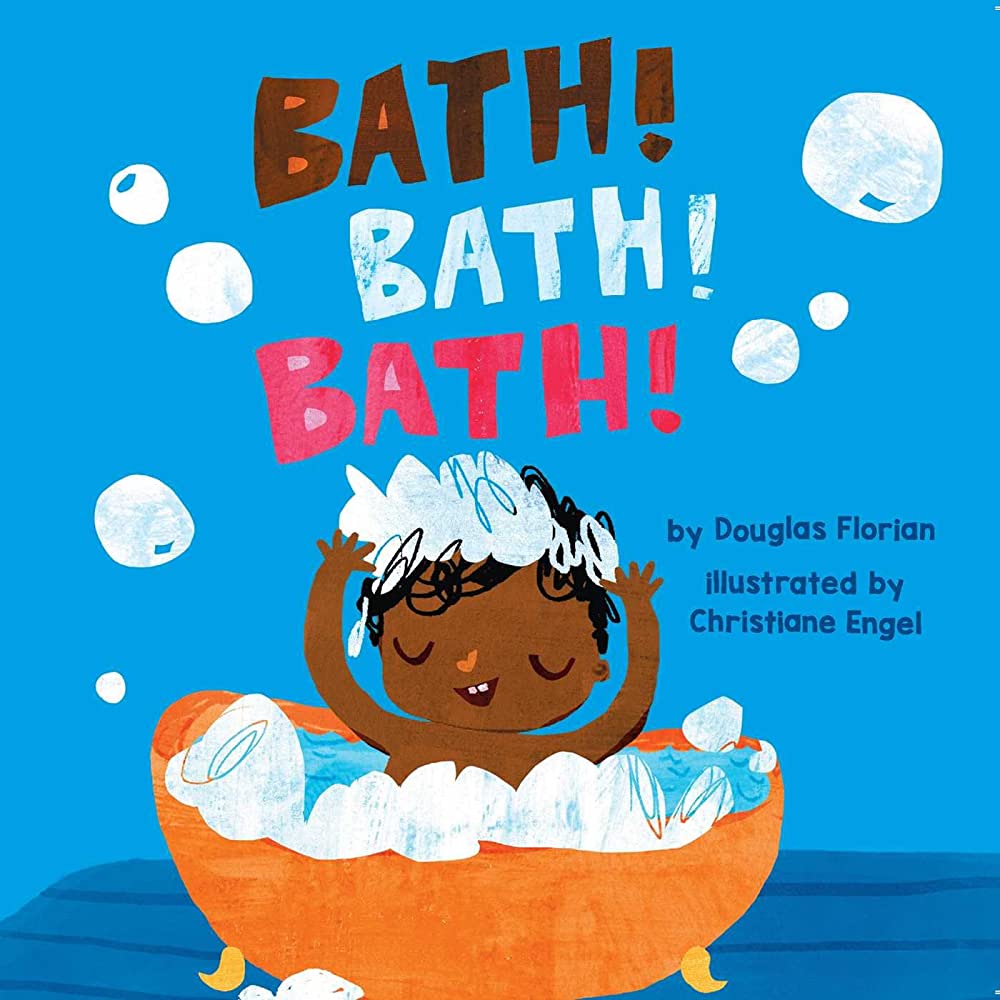 Short, repetitive text. Since Dini is a bit long I wanted a short one for our second book. Bath! is short, sweet and fun!
Same bubbles, music and goodbye!